There are a lot of misconceptions regarding what exactly passive income is. To define it in simple language, passive income is all about building an online business that works for you, which allows you to generate income, growing it, and scale without any real-time presence.  
With passive income, we don't trade our time for money as we do in jobs, which is an active source of income. 
Now you can ask, "Is this really possible to do so?", the answer to this is "yes". It is practical and many are earning a ton of money with this non-native money-making model. 
With all that said, "Is it easy to start?", the answer is "no". It is not easy to build a legit online passive income source. It takes a hell lot of time efforts and patience to build it up to a level, where you can really say that you are earning well with the passive income. 
Some people will gonna tell you otherwise, they will tell you the secret to passive income, it's a shortcut, magic pill, and much more, just to sell their product or service but the reality is far different from what you watch on YouTube. Building an online income doesn't happen overnight, it takes days and days, with a lot of hard work. 
Don't get demotivated because of that, though it is tough at the start but it's worth it. You will have more flexibility, more time afterward that you can even start another side income. 
The interesting thing with all this is that you can just start with little to no money, unlike any other passive income source like real estate or like a native business where you will need an office, employees, and a lot other.  
Hence, coming back to our main headline 'three passive income models to make money online', we will gonna discuss three models that will let you make a legit online business and passive income source. 
Also read, 7 Signs Of A Great Entrepreneur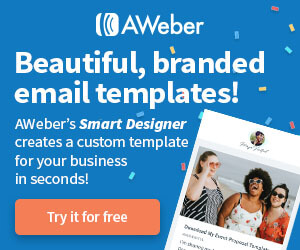 Three passive income models 
FP (Freelancing To Product Model)
Freelancing is the best way to make money online, now you can ask 'It's not a passive way to make money online". Ya, it's true, in freelancing also you trade your time for money but don't get me wrong, it opens a lot of gateways to make income sources that can be called passive. 
When you will be in the freelance world, you will work on a lot of projects in your niche, you will make many connections and you will also analyze some major problems that are there in that area. This allows you to create a product of your own that will cater to that problem and in the return, you will make passive money. 
As we all know, in business we make a good chunk of money either by solving a lot of problems or bigger problems and this FP model allows you to identify that problem and developing your systematic solution for it. 
AA (Audience & Advertising Model)
You see these YouTubers and bloggers getting paid by google, sponsors, other ad networks and all of them follow this AA model. In this model, you provide value through content by utilizing some platforms and those platforms allow you to show the ads beside your content "pretty known way, right?".
This model is really a great way to earn as you just have to work on creating value and building an audience and in the end, you will surely have a passive earning from it. 
With all that, it does have some downfall. The thing is that it takes a hell of a lot of time and effort to build an audience, as your earning is directly proportional to the size of your audience. 
The other thing is that the payout is pretty low, though you can sustain a living through it, it's not enough to live a lavish lifestyle. 
With all that though, this model is worth trying. 
EP (Expert To Product Model)
Don't let the word 'expert' scares you. It is one of the best ways to build an online passive income source, the thing that this model requires is, you need to be good at something.  
Once again it doesn't mean that you have to be like Aryabhatta in mathematics but good enough that you can be seen as an expert in that field. 
By having so you can launch your own books, e-books, courses, and many more digital products your own. 
If you don't want to create your own products, then that is okay too coz you can also promote and sell other products and get a commission for it, in other words, you can do affiliate marketing too. 
Wrapping it up…
In this blog, we had covered some of the best models to build your online passive income source, discussed each model in detail, and also covered their pros and cons and which can be best for you. 
If you found this helpful, then do let me know your feedback in the comments below. 
Have a nice day…
55 total views, 1 views today